OUR BLUEBERRIES
We have at present 162 hectares (400 acres) planted with blueberries, and intend to extend the area to 200 hectares (494 acres) in 2018.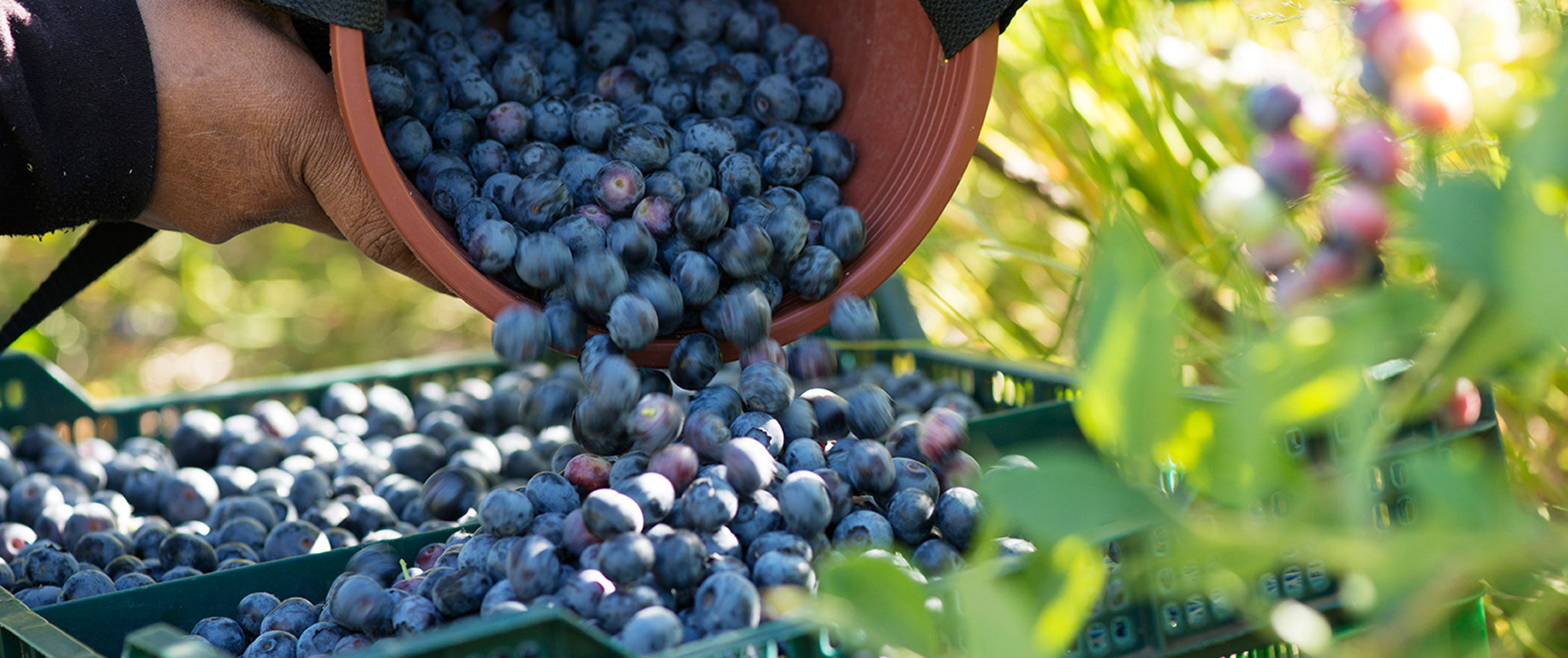 Our present production is over 3.5 million kilograms per season, and we expect to grow 5 million kilograms by 2020.
Over 90% of this production is certified as organic, and the rest is in a transition stage.
For quality assurance, Sociedad Agrícola Cato does not process or export any fruit grown by third parties. The varieties and the strictest
management from orchard to destination ensures the best quality arrivals to foreign receivers, as it is acknowledged every year.
The main blueberry varieties grown are Brightwell, Tifblue, Duke, Ochlokonee and Legacy, among others.
Sociedad Agrícola Cato is one of the major blueberry growers in Chile, especially with reference to the organic status.

SALE AND EXPORT FORMATS

MAIN MARKETS
The United States / The European Union / The People's Republic of China
The Republic of Korea / Taiwan / Chile